Mold Removal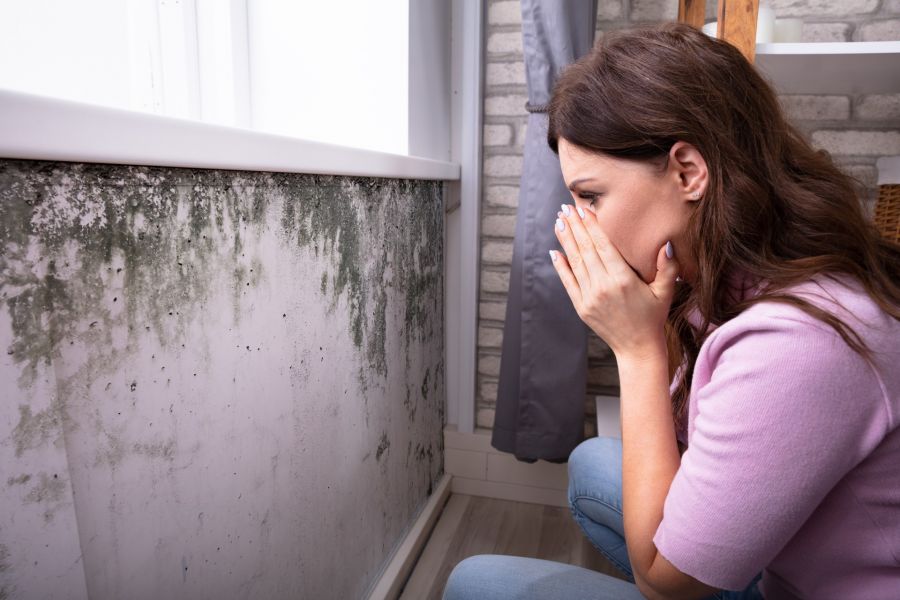 Mold can pose serious health risks and can spread quickly through your home or business if left unchecked. Quick response time is critical for minimizing health risks to you and your family or co-workers. Tri-State Restoration Services has been handling mold removal jobs since 2001. Our trained professionals have the experience and the equipment necessary to safely contain and remove mold and prevent future mold problems.
---
Call for a FREE Quote
---
Don't Let Mold Get a Hold on You
Call to speak to one of our mold removal specialists. Tri-State Restoration Services assesses your mold problem and recommends a solution. Our removal process ensures that all mold will be eliminated, the reason for the growth detected, and a prevention plan designed.
When our team arrives at your property, we'll figure out why the mold has grown and searched for other contaminated areas. Afterward, we prepare the area for removal and take all precautions, such as using physical barriers and turning off air circulation, to keep spores from spreading. We then treat all contaminated and nearby areas to kill mold and mildew. Surfaces are sanitized and deodorized to remove the musty scent. After we are done, we'll devise a prevention plan, so you'll never have to deal with mold again.
Get Rid of Mold Fast
Tri-State Restoration Services, professionally removing mold from homes and offices since 2001
Fast and professional mold removal
Hassle-free follow-through with all insurance providers
Our professionals are trained in identifying moisture sources
A thorough inspection for hidden mold
Thorough and safe disposal of contaminated property
Complete drying of all surfaces potentially contaminated by mold
Restoral of property to a pre-loss condition
Get Back in Business in No Time: Quick Mold Removal Services
We prioritize a quick and efficient restoration so that you can get back to your daily life. Whether it's a home or work environment, the experts at Tri-State Restoration Services will have you back in business in no time.
Call (513) 905-4955 for 24/7 emergency service
Fast and professional clean-up for your home or business
We work directly with your insurance provider so you don't have to
Tri-State Restoration Services has been in the mold removal business since 2001
---
Call for Fast FREE Quote
Dial Area Code first please.
---