Flood Damage Restoration by Tri-State Restoration Services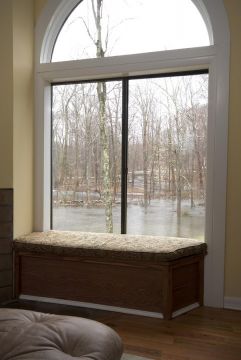 Have you experienced a flood in your home or business? Have you got standing water or moisture in your building? Call the Flood damage experts at Tri-State Restoration Services immediately for a quick response and swift action to remedy the situation. Whether you have experienced flood damage due to heavy rains, overflowing plumbing or burst pipes, Tri-State Restoration Services is prepared to assess the damage and come up with a plan of action to remedy the situation. If you have standing water in your home, time is of the essence. Call the flood restoration experts at Tri-State Restoration Services for rapid flood water removal to avoid growth of mold and other microorganisms.
---
Call (513) 277-0857 Now
Fast, Free Quote!
---
We've been providing water damage services to local families and businesses since 2001 and have build a solid reputation as flood water removal and remediation experts. Put our experience to work for you.
When you call Tri-State Restoration Services to handle your flood damage emergency, you receive:
24 hour immediate response
Quick written action plan
Licensed professionals ready to get to work
Experienced flood damage experts
Professional, courteous technicians
Excellent workmanship to restore your property to pre-flood condition
No Water Left Behind
After Tri-State Restoration Services removes standing flood water, discards flooring and items damaged beyond repair and thoroughly dries all walls and flooring, we'll take it a step further to ensure compete removal of water and moisture. Tri-State Restoration Services understands that bacteria and mold love to grow in dark, damp environments, such as sub-flooring and behind water-damaged drywall. That's why we employ powerful drying machines and moisture detection systems. Before the restoration process begins, we'll ensure that all moisture is removed.
---
Call for Fast FREE Quote
Dial Area Code first please.
---