Welcome to Tri-State Restoration Services
Damage Restoration Contractors in the Cincinnati Ohio area
---
Call For a Free Damage Restoration Quote
---

SPECIAL PROMOTION:
FREE MOLD INSPECTION
Tri-State Restoration Services has provided superior damage restoration services in Cincinnati and surrounding towns since 2001. Whether you are searching for a Cincinnati damage restoration company to provide emergency water removal, sewage cleanup, fire damage restoration, smoke damage restoration, natural disaster cleanup, carpet restoration, mold removal, mold detection, trauma scene cleanup, or water damage restoration, Tri-State Restoration Services is a name Cincinnati residents trust for quality restoration of property when disaster strikes.

Tri-State Restoration Services gets you back to normal ASAP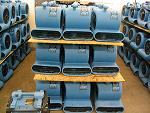 If your damaged property is located in Cincinnati, call Tri-State Restoration Services for professional quality work. We take pride in our reputation for serving Cincinnati customers when you need us most.
Damage reconstruction can be expensive and time consuming. Tri-State Restoration Services gets on site quickly to assess your damage, contain the problem area, and ensure that the area is safe.
Then, we get to work on removing all damage debris and unsalvageable property. We thoroughly clean and sanitize all affected surfaces. Then, we begin the restoration and reconstruction process using only the highest quality materials available.
Cincinnati Natural Disaster Cleanup
Mother Nature can wreak havoc on your property. Whether your damage is caused by hurricane, flooding, earthquake, or other natural disaster, Tri-State Restoration Services knows what to do to get you back on your feet.
Cincinnati Sewage Cleanup
Sewage isn't just messy. It's toxic. Don't take any chances with your health. Tri-State Restoration Services has the knowledge and the expertise to handle your sewage emergency.
Cincinnati Fire Damage Restoration
Fire damage can compromise the structural integrity of your building and put you and your family or co-workers at risk. Tri-State Restoration Services gets to you quickly because we service the Cincinnati area.

---
Call for FREE Damage Restoration Quote
Dial Area Code first please.
---
Visa, MasterCard, American Express & Discover Credit Cards Accepted



Call 24/7 (days, evenings, and weekends) for damage restoration services.
Serving:
Cincinnati, Covington, West Chester, Ft Mitchell, Erlanger, Newport, Fort Thomas, Sharonville, Blue Ash, Montgomery, Reading, Springdale, North College Hill, Madeira, Edgewood, Cheviot, Wyoming, Villa Hills, Fort Mitchell, Highland Heights, Mount Healthy, Cold Spring, Bellevue, Deer Park, Dayton, Silverton, Ludlow, Crestview Hills, Lockland, Southgate, Wilder, Park Hills, Lakeside Park, Terrace Park, Glendale, Silver Grove, Arlington Heights, Bromley